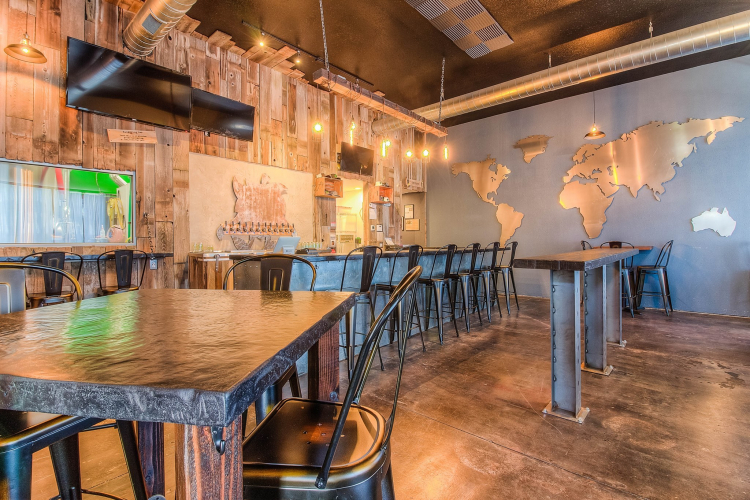 With a centralized location in Yakima, Wandering Hop is a brewery that encourages big dreams, spontaneous conversations, and new relationships. What started out as a garage project has evolved as the owner's dreams have. If you're looking for some great small-batch, experimental brews, Wandering Hop is your place.
The beer they brew is inspired by travels and shared experiences with family and friends—not much different from you. Between their mainstays and experimental brews, you can find everything under the sun. From heavily hopped IPA's to imperial stouts, ambers to pales, and everything in between, Wandering Hop is dreaming it up.
If you're traveling with friends who aren't up for beer, never fear! Wandering Hop offers a substantive list of local wines and ciders for them to choose from. You can also order different small bites, Paninis, and other shareable appetizers to keep the hunger monsters at bay.
You can catch many different events happening at Wandering Hop. Try to catch their monthly BINGO night or stop by during a big game—there's bound to be something going on. They're also known for some hoppin' holiday-themed events and partnering with other businesses. Check out their Facebook for all of the latest news and events!
Keep your eye on this producer, they have big plans and even bigger dreams.
Wandering Hop Brewery
508 N 20th Ave.
Yakima, WA 98902
509.426.2739
Visit this central Yakima brewery for inspired brews from hoppy IPA's, imperial stouts, ambers, and pale ales.
Must-Try Drinks
Damn She Fine
Not of This World
Housemade Micheladas
Must-Attend Events
New beer releases! They always make these special with fun games and good people.